Where it all Began:
High Tea at Charleston Place
If any place can be called "the birth place" of The Hat Ladies, it is The Thoroughbred Club of Charleston Place. The year was 2001.
As the hats Archie Burkel wore around town continued to gather attention, she began to gather names...even though she wasn't sure what she would do with them. But soon she had enough to feel she should do something. Well, Ladies who wear hats DO TEA. So she contacted the best place in town for that purpose. Charleston Place was willing to take a chance with her, and she was willing to take the chance she would not be the only one who showed up.
18 strangers to her and to one another showed up that day.
21 years later, The Hat Ladies of Charleston have been showing up ever since to DO TEA with their good friends.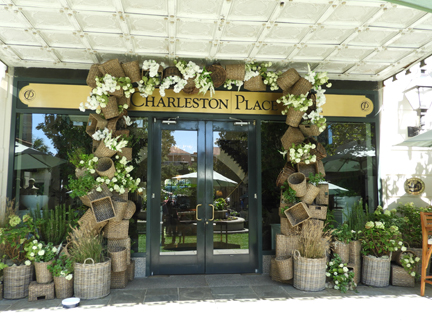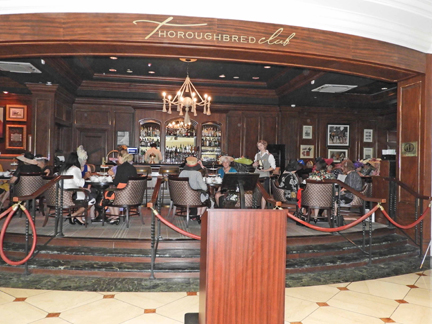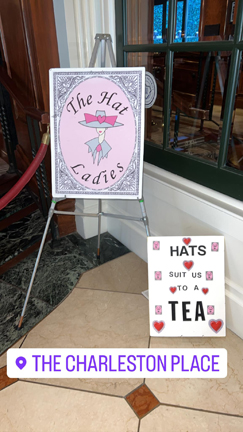 Archie and Linda (aka "Sashay")

Linda, the pianist, Archie

Susan, Susan, and Donna (new member)

Sylvia and Ida

Kimberly

Jakki

Patte, Kimberly, Archie

Maureen, Corinne, and her daughter Allison

Beth (new member) and Violet

Elinor and Joan (all the way from York, PA)

Kathleen

Maggie

Mimi (New Member)

Betsy

Ginsey

Pat

Archie, Patte, Kimberly

Cherry, Susan

We continue to mingle in the Lobby , until it's:

Susan, Violet, Susan, Donna, Beth

Time to...

Go INSIDE