Holiday Luncheon
Water's Edge
Few Luncheons, let alone "Hat-pin-ings," shout "We're back to normal" than our Holiday Luncheon. We even wear red hats (and white and green) for the occasion: Fabulous food, Fantastic camaraderie, and Fun shopping, define this once a year tradition...with a Few twists and turns For good measure: Fiddle dee de to COVID, as Scarlett (and we) would say!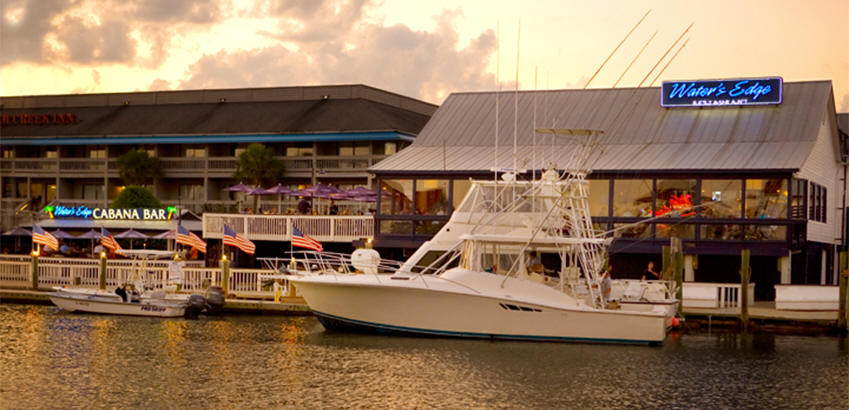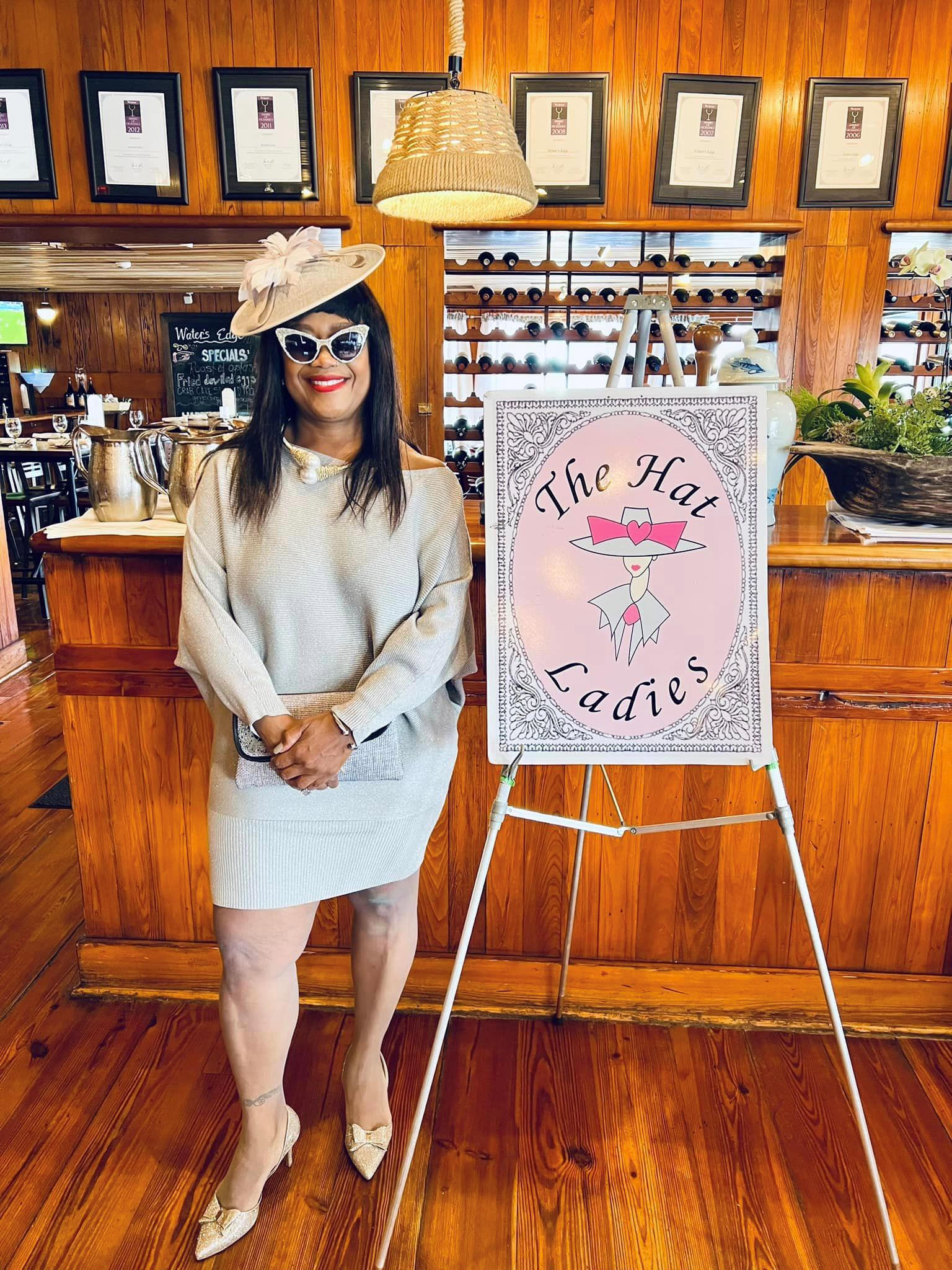 We always begin in the Market Place

Let the fun and games and food BEGIN!

The gentleman in this photo, Sam Claxton, thought of The Hat Ladies when he decided to pass it forward.

He came to our Luncheon and pulled the name of the lucky recipient...out of a hat, of course!

The nicest things come your way, when you're a Hat Lady. In this case, it is a painting of a Lady with her hats, by the noted Artist:

Ray Edward Goodbread.

Yet everyone feels like a winner today. See comments below!

Nancy beams with delight at being the winner...and leaves the Luncheon to purchase a Lottery ticket...

...t

...to end yet aother special Holiday Luncheon with hatsisters who have, indeed, formed a "family" of choice

A few parting (snap) shots...

Special THANKS to Michael, soon to become the husband to beaming Kathleen for taking the "official" photos in Photographer John's absence.

THANKS to Jakki (left) who added her photogenic and photo talent to our pages.
With yet ANOTHER HUGE THANK YOU to the BEST WAIT STAFF...EVER!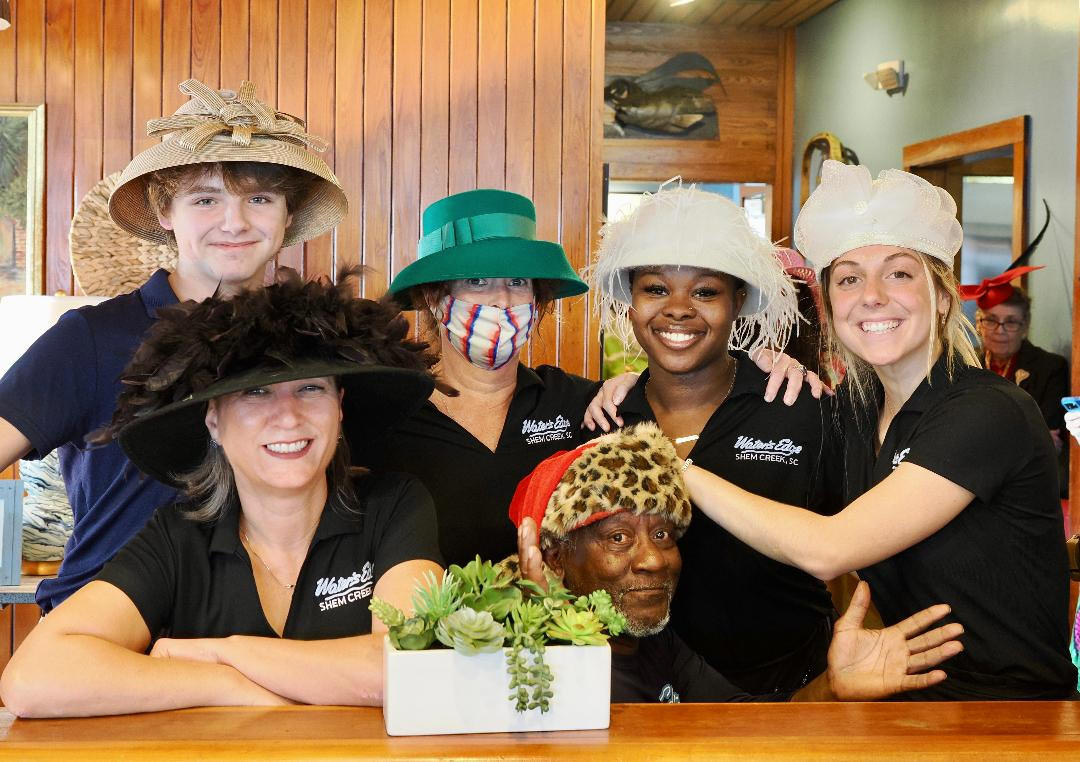 "REVIEWS"
Two Comments Spoke for ALL:
"Waters Edge; great lunch and awesome service. Love my Hat Ladies and enjoyed dining with them!"
"So happy to be here at Waters Edge with The Hat Ladies. Favorite Luncheon of the year!: