2017
POST and COURIER
February: "Episode takes hats off to whimsy on 'Top Chef Charleston.' "
The Hat Ladies are highlighted as "Featured Charlestonians: The Charleston Hat Ladies, who serve as the dining audience for the brunch challenge."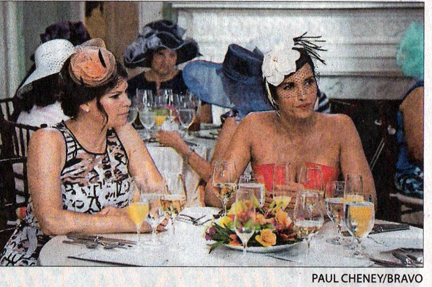 Photo that accompanied article with the caption: "The 'Top Chef Charleston' episode of 'Shrimp Boats and Hat Ladies; featured Gail Simmons (left) and Padma Lakshmi." (One of our tables serves as a beautiful backdrop.).