Lowcountry Orphan Relief Luncheon
www.lowcountryorphanrelief.org
Mission: To provide support services and aid to meet the needs of Lowcountry children identified as at-risk suffering from abandonment, abuse, and/or neglect.
Vision: That no child should be without the necessities in life, regardless of their life circumstances.
Belief: That all children have the intrinsic value and deserve to be nurtured, loved, and protected. That they are entitled to have caring adults who help them develop to their full potential.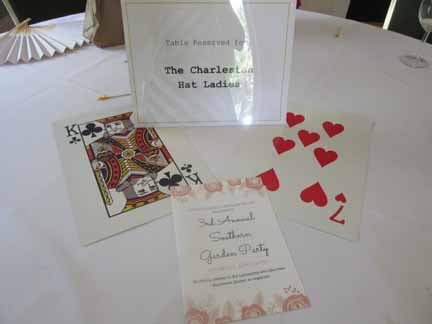 Our Table Awaits Us
Which way to go???

Corinne's daughter (on left) greets us

Posing inside the impressive home: Archie

Regina

Brenda

Jayne

Kimberly, Regina, Brenda, Mimi, Archie (await the others)

Mimi

Jackie, honoring the Alice in Wonderland theme, as only she can do!

Watching the children's Fashion Show:

Regina, Brenda, Mimi, Kimberly

Looking good from every angle:

Kimberly, Mimi, Brenda, Regina

Archie, Jackie

Archie, Jackie

Gail, Jayne

Jackie and the Mad Hatter (aren't we all, Ladies???)

Regina

Archie

Brenda

Kimberly - we're ALL Queen of Hearts (and Hats)

Jayne

Regina

Jackie taking 2nd place (which should have been 1st)!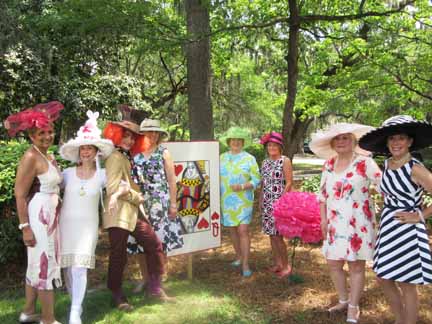 Gail, Jackie, Mad Hatter, Kimberly, Jayne, Regina, Brenda, Archie