DINING AT HIGH COTTON
Fresh from our fabulous stroll, we found ourselves in "High Cotton"...literally and figuratively. "High Cotton" is how we felt, and The High Cotton Restaurant is where we dined.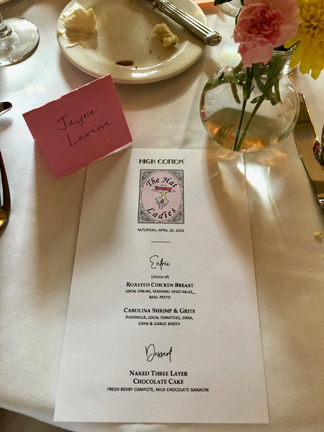 From the personalized menu to the delicious food to the fabulous service, it proved to be the perfect ending to a perfect Day.
www.highcottoncharleston.com
| | |
| --- | --- |
| The first arrivals, fresh from their carriage ride | Welcome, families and friends |
| | |
| | |
| | |
| | |
| | |
| | |
| | |
| | |
| | |
| | |
| | |
| | |
| | |
| | |
| | |
| | |