"Top Hat" Archie and The Hat Ladies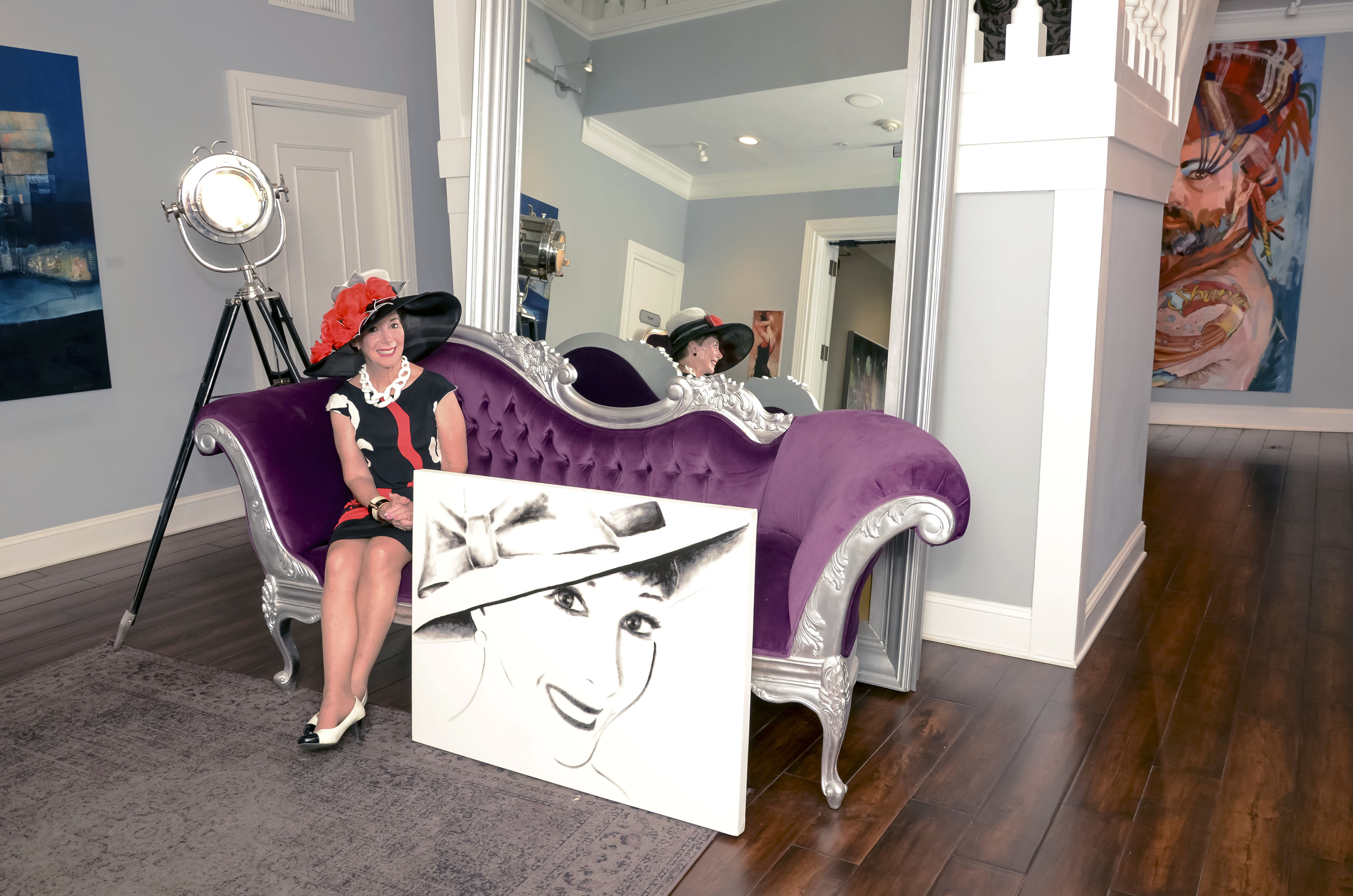 Archie (Barbara) Burkel, also known as "Top Hat," grew up loving hats. But it would take a move to Charleston, South Carolina to motivate her to do something besides simply wear them herself. She set out to encourage other Ladies who love to wear hats to do so as well.

wHAT began in the Spring of 2001 with four (4) women in a loosely-knit group has grown into The Hat Ladies LLC, a well-structured meaningful Organization with hundreds (100's) of members. New members of all ages and backgrounds join each week, while cHApTerS are forming across the country.

"Meeting and Eating" activities quickly expanded to participation in civic, cultural, educational, and social events. Soon businesses began creating "Hatpenings" just for The Hat Ladies; organizations started inviting them to their functions as a lovely addition. The Hat Ladies can even be seen as being patriotic and stimulating the economy. Hat shops have multiplied in towns where Ladies reside, and stores carrying accessories have experienced their own "trickle down" theory. The Hat Ladies movement may start (h)at the top, but it flows right down to the jewelry, purse, and shoes.

Ladies are feeling pretty and having FUN--MEANINGFUL FUN...something that doesn't hurt in the best of times and surely doesn't hurt when Americans are experiencing anxiety and uncertainty. Their hats are a powerful symbol of volunteerism, for when one looks and feels good, one does good. Thus The Hat Ladies effortlessly blend camaraderie AND community service.

Above all, people are coming together because of The Hat Ladies. The love of hats is not tied to a particular age, gender, religion, ethnicity, or culture; it cuts across all differences. It is the perfect icebreaker. Total strangers are talking to one another, expressing their admiration for The Ladies' hats. They typically share their own love of hats, then start wearing theirs, too. Confidence and communication are wHAT it's all about. Hat by hat, barriers between people are dissolving.

Welcome to The Hat Ladies website. Learn, laugh, and let your fingers do the walking through the hat-related topics contained herein. Enjoy your hatventure!

And don't forget to wear those hats! Why should our ancestors have had all the fun? Besides, who knows? Perhaps a Hat Ladies cHApTer will be coming soon to a town near you!

And the answer to the question you're dying to ask: "How many hats does Archie own?" "Not enough!"