AMERICAN COLLEGE OF BUILDING ARTS IN CHARLESTON SC
The American College of Building Arts educates and trains artisans in the traditional building arts to foster exceptional craftsmanship and encourage the preservation enrichment, and understand of the world's architectural heritage through a liberal arts education and six craft specializations. We are fortunate to have one of our hatsisters on the Staff * to give us tours.
| | |
| --- | --- |
| | |
| | |
| "Collector Item" photos on the front and back of John's T-shirt of the original College of Building Arts: On the left, located at historic City Jail; | Front of Shirt signed by THE Philip Simmons, one of the Staff members. Note the year: 2002. Archie and John were the first volunteers |
One other interesting fact about the role of The Hat Ladies in the School is that Hat Ladies who were artists sold their work in individual cells!
www. acba.com.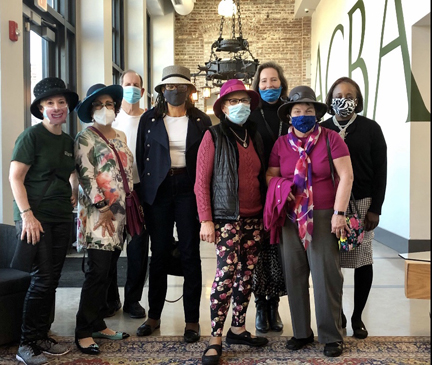 Archie, Renee, John, Ida, Liz, KATHLEEN* Monica, Staff member
| | |
| --- | --- |
| | |
| | |
| | |
| | |
| | |
| | |
| | |
| | |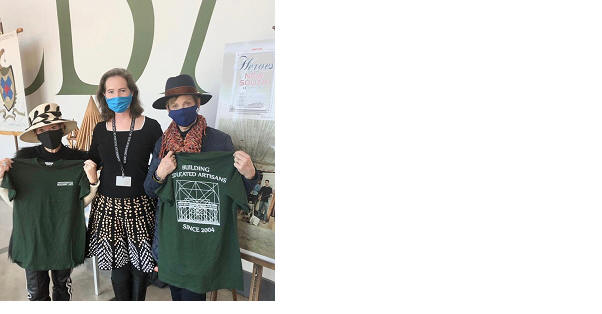 Archie, Kathleen, and Joan at previous visit