CHARLESTON HOLIDAY PARADE 2022
The Charleston Holiday Parade is a long standing tradition. The Hat Ladies had not previously applied for inclusion because we had our own Easter Promenade. It did not seem right to ask to be in others. When it became too dangerous and expensive for us to be liable for any trouble and/or damage from outside forces, we asked permission to participate in this one.
To our delight, our application was accepted. We are hopeful this tradition will become ours.
Our starting point was Colonial Lake. But first we had to get there: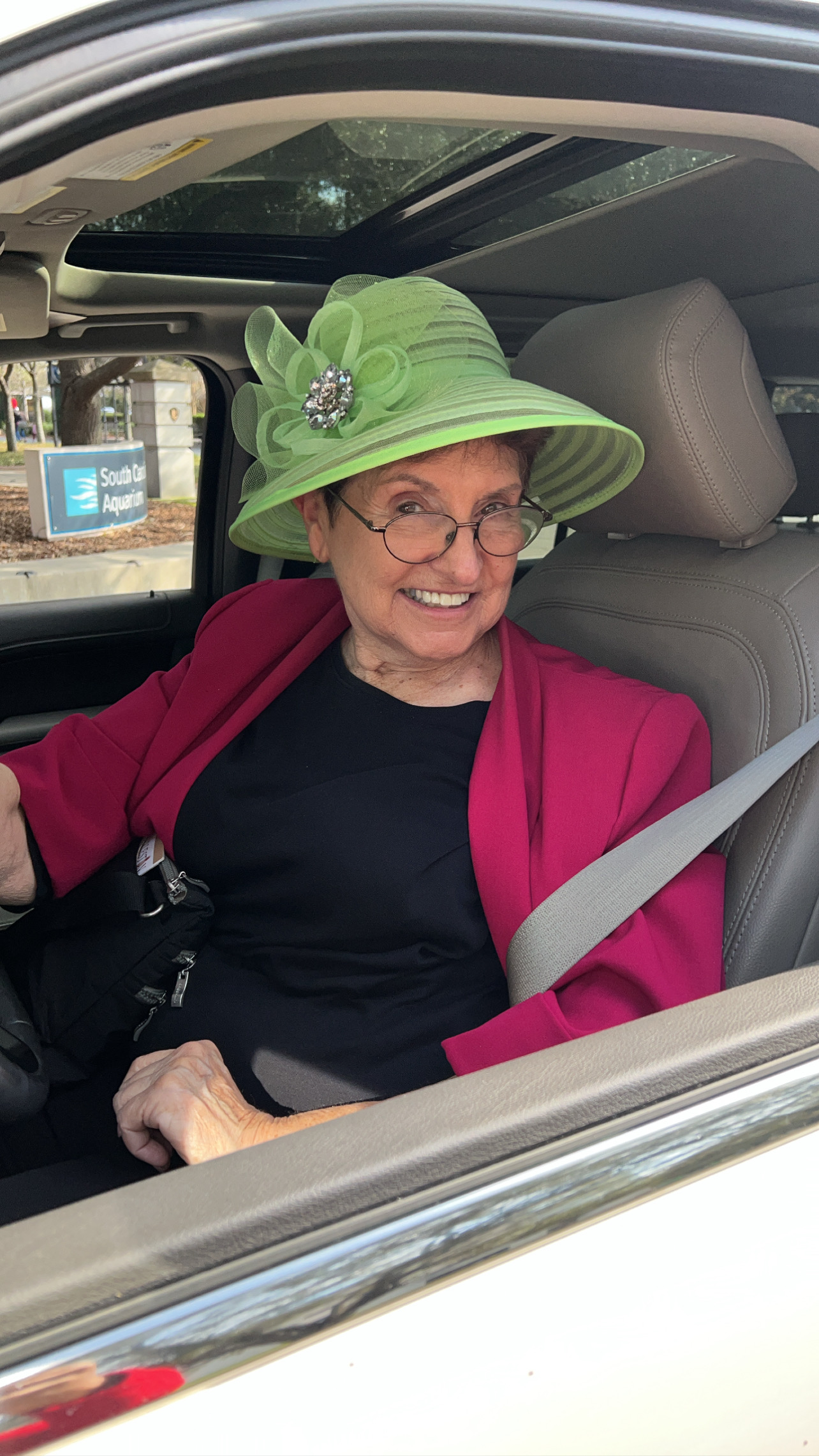 Susan Lee, Hatsister Extraordinaire and Owner of Charleston Tours & Events, LC that providing customized escorted tours of Historic Charleston and Plantations in a private car provided transportation from a satellite parking garage to our designated starting point: charlestontourevents.com; (843) 424-4721. Naturally she was decked in the Holiday colors!
We await the start of the Parade at Colonial Lake
Archie

Susie, Archie, Mimi, Jakki

Jakki, Kimberly, Corinne

Maureen, Norma

Maureen, Norma, Corinne, Kimberly

Pat, Archie, Susie

Proud Grandmother Sissa

&

Christmas Nymph Claire

Elf Kathy

WCBD News Anchor, Octavia Mitchell, best friend of The Hat Ladies and Top Hat, Archie

Thank you all Hat Ladies for your help to raise Claire's self-esteem to the top! She loved performing in the Christmas Parade with us. Such a blessing. My hat is off to all The Hat Ladies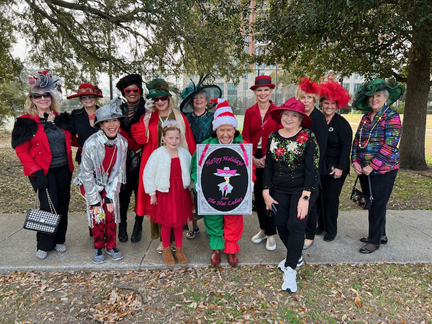 Top Row (left to right): Ginsey, Mimi, Jakki, Sissa, Susie, Kimberly, Corinne, Maureen, Norma
Next Row: Archie, Claire, Kathy, Pat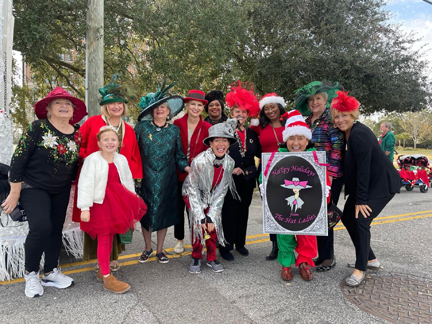 Top Row (left to right): Pat, Sissa, Susie, Jakki, Maureen Octavia, Norma, Corinne
Next Row: Clare, Archie, Kathy
LET THE PARADE BEGIN!!!!!!
Use your imagination and "picture" the CROWDS out and about to greet us after years of COVID
because they WERE there (even though our pictures don't do them justice)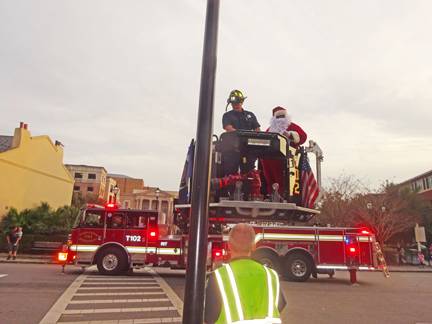 When Santa comes to town, it's time to go home and bake the cookies
COMMENTS from The Ladies
A friend of mine watched the Christmas Parade and said the Hat Ladies looked fabulous and like they were having such fun.
Thank you for a wonderful experience being in the Parade with you and our hat sisters. It was such a treat
Yes, thanks so much, Archie. A fun adventure! I can't believe how many people were lining the streets!! What a hoot.
Happy Hanukkah and Merry Christmas to all!