Motivational Speaker
Archie pulls inspiration out of her hat and offers tips for life you can hang your hat on...
whatever hats you wear.
Themes: Every speech is tailored to fit the audience.
Examples: Putting it All Together; Thinking Outside the (Hat) Box; Finding Self-Esteem, Following Your Bliss, Looking Good/Feeling Good/Doing Good; Re-Inventing Yourself; Making a Difference; Tossing Your Hat in The Ring; Don't Hang up Your Hat
When YOUR theme is "Hats off to....," see what Archie can Pull Out of Her Hat for YOU! Specialty: Emceeing and Writing Fashion Shows...your guests or our Ladies as models
Other topics: Make up Magic; Memoirs Done Write; Advice at the Drop of a Hat
******
As Speaker for the monthly Zoom Meeting of The Barbara Club (based in Southern California)
Thank you sooooo much for the wonderful meeting. Everyone enjoyed themselves and we learned things, too. I loved all your different hats and where you wear them. You have a great group going out and doing volunteer work. I 'm very impressed that you use your hats in such a positive way. Thanks again,
Barbara Goldberg
*****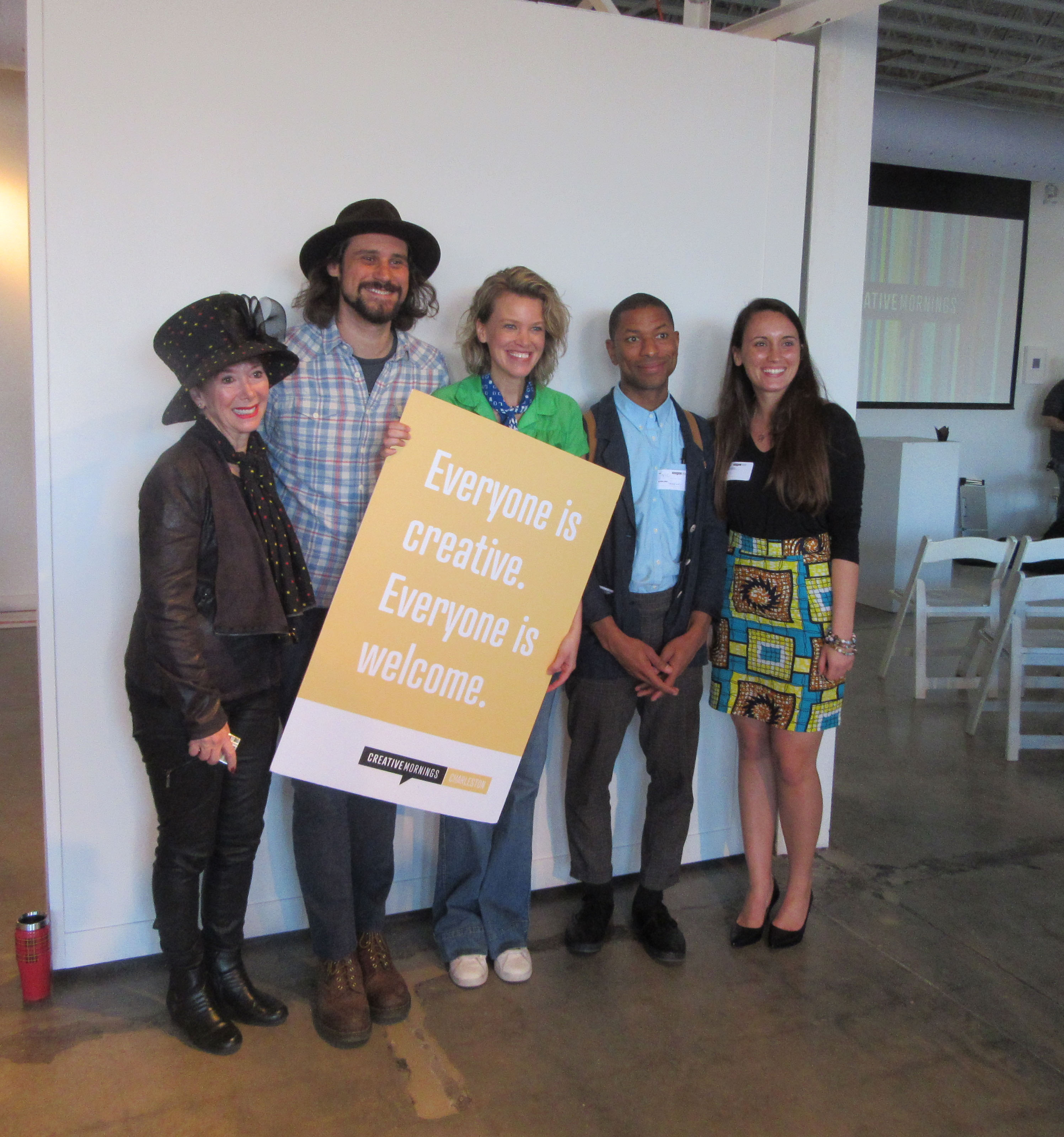 Archie pulls the topic "Curiosity" out of her hat for a Creative Morning presentation
| | |
| --- | --- |
| Beaufort Historical Society | Girl Scout 100th Anniversary Celebration |
| | Customs and Border Protection |
Speaking Engagements
Zoom Meeting of The Barbara Club
Spotlight Award Acceptance Speech
Creative Morning: Curiosity Killed the Hat...
Beaufort Historical Society: The Role of Hats in Southern Culture
Presentation on "How to Travel With Hats" on board Windstar Cruise
"Celebration of Women," United Methodist Women's annual Mother-Daughter Tea
Emcee for Broken Hearts Foundation
Keen-Agers
She and Me Tea for Girl Scouts of Eastern South Carolina
Mother - Daughter Tea, Faith Baptist Church
Coordinator and Commentator for Fashion Show for Cookie Jewelry
The Palms and The Sandpiper Assisted Living Facilities
The Courts of Awards, Ceremony to recognize the achievements of The Girl Scouts
South Carolina Educational Office Professionals
3rd Marine Division Association Annual Meeting
"Make a Great Impression: Refresh Your Style and the Poise That Goes With It," Center for Women
"Writing Women Back in History," for Women's History Month, sponsored by Customs and Border Protection
Coosaw Creek Women's Club
Sixth Annual Women's Escape Weekend -
"Rediscover, Re-energize, Relax"
Church of The Holy Communion Holiday Luncheon
Emcee for American National Image Beauty Pageant
Pep talk to girls at Garrett Academy, the only school in SC given the Distinguished Title I School for Overall
Achievement Award
Presentation at Ashley Hall, the only all girls independent, college preparatory day school in South Carolina
Influential Women in Business panel at Septima Clark Academy
"Hints from The Hat Lady from head to toe," Trident HealthFinders, the 3rd Thursday of every month
Women Involved in Rural Electrification (WIRE); a community service organization of MCEC (November)
Emcee and writer for City of Charleston "Aging in Place" Hat Fashion Show (October)
Guest Speaker at Councilette Tea Party sponsored by Women's Council Department of Greater St. Peter's Church
Emcee and writer for Pattison Academy Fashion Show Fundraiser (July)
East Cooper Newcomers (May)
Antique Car Club Meeting (May)
The Footlight Players Theater Board Meeting (May)
Emcee and writer for Fashion Show for "Hats off to Magnet" fundraising event for the Academic Magnet High School,
ranked 27th in the nation (March)
"Hints from The Hat Lady from head to toe," Center for Women (January)
Charleston Artists Guild
South Carolina Federation of the General Federation of Women's Clubs
Young ladies of Florence Crittenton Manor
Military Spouses of Servicemen (currently active)
Reunion of Military Spouses of WWII Veterans
Rotary Club of Charleston
HarborView Presbyterian Church
Sea Island Habitat for Humanity & Charleston Tea Plantation "Tea Party Fundraiser"
Indiana Association of Educational Office Professionals. State and Central Educational Conference, Indianapolis
The Carolina Dental Forum
P.E.O. Sisterhood
The East Cooper Rotary Club
St. Andrews Episcopal Mission Women's Club Meeting
Hat Luncheon, Naples, FL
Memphis Shelby Central Public Library, "wHAT's in a Hat?"
St. Andrews Episcopal Mission, "An Elegant Fall Preview of Hats"
YWCA of Lake County (Illinois), "Hats Off to Women of Philanthropy"
American Business Woman's Association, West Ashley Chapter
South Carolina Recreation and Parks Association 59th Annual Conference
St. Peters AME Church
South Carolina Education and Business Summit
Lawton Bluff Garden Club
Medical Conference, sponsored by "The Semi-Colons"
Citadel Baptist Church
Keen-Agers
Premier Designs
College of Charleston, Women Studies Program
(North) Carolina Inn, Annual "Parade of Birdhouses"
Harbor Club Tea
Berkeley County Christian Women's Group
Nichols African Methodist Episcopal Church
<![if !vml]>

<![endif]> Archie, Top Hat <![if !vml]>

<![endif]>