Summer 2015
A short orientation to Habitat

Archie gets those hard hats (made by Pat) ready to wear

First job: Photograph everyone

Joan

Peggy

Carolyn

Pat

Nancy

Eileen

Karen

Candace, Peggy, Carolyn

Nancy, Pat

Cheryl, Mimi, Candace

Rub a dub dub, two Hat Ladies in a tub:

Cheryl and Mimi

Peggy and Pat

Nancy signs the "get well leg" for Pat S. who would have been here if it weren't for her accident

Eileen and Archie

Archie and Joan

The Hat Ladies hit the fan to dry our hair

and cool off!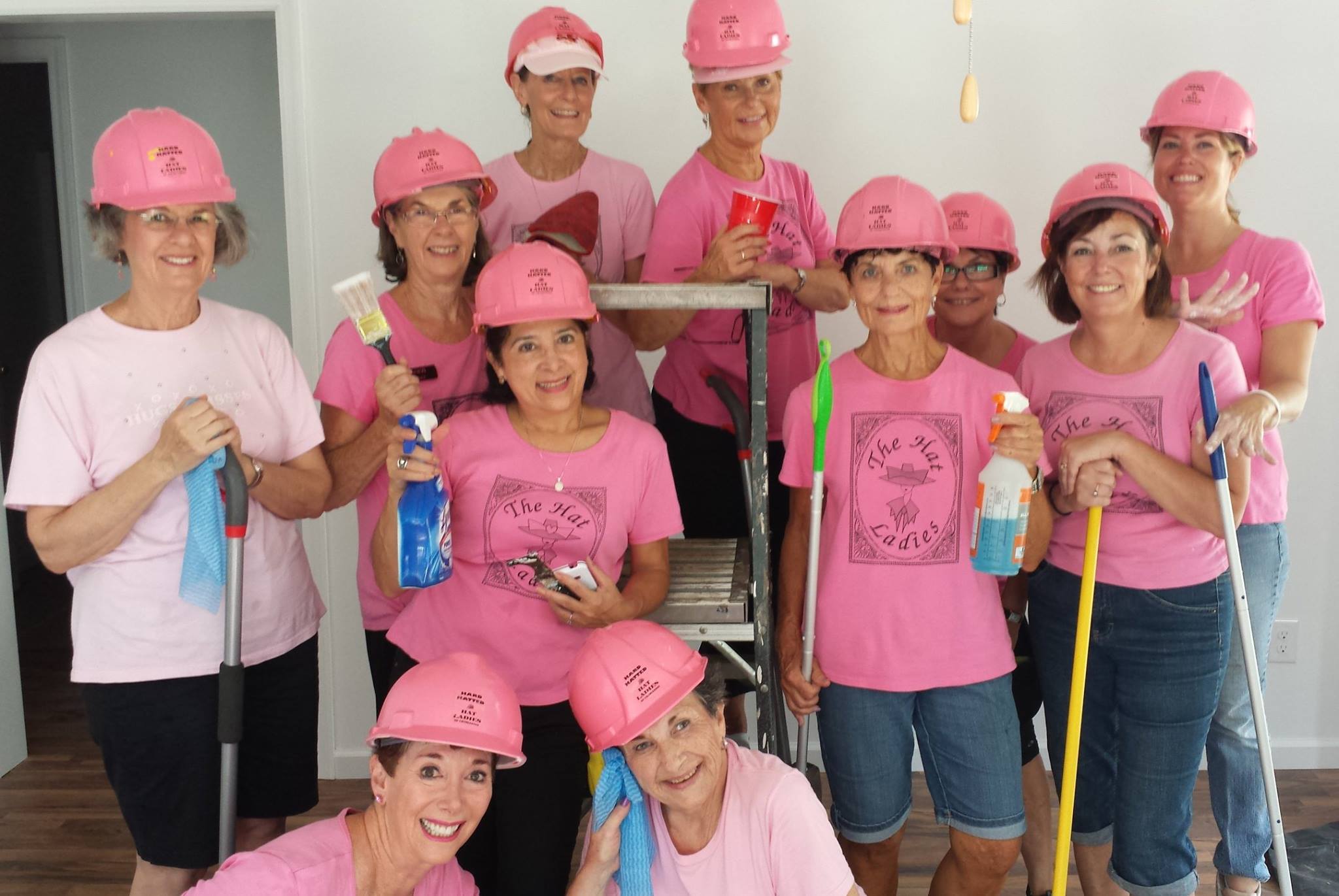 Left to right, top to bottom:
Peggy, Eileen, Nancy, Mimi, Joan, Carolyn, Pat, Cheryl, Candace
Archie and Karen
Habitat had their camera, too, and posted these outstanding pictures on their Face Book page. Click on Charleston Habitat Facebook page and tell them you like them!
| | |
| --- | --- |
| Carolyn | Peggy |
| Mimi | Eileen |
| Pat | Joan |
| Nancy | Archie |
| Karen | Candace |
Time for our own special "Margaritaville!"
| | |
| --- | --- |
| Nancy and Carolyn | Pat and Peggy |
| Cheryl and Mimi | Candace, Karen, and Eileen |
| Peggy, Archie, and Joan | Hard Hats off to Habitat and to us! |