Summer Tradition:
Lunch at Jasmine Porch
Like the song, "It's Only 45 Minutes from Broadway," Jasmine Porch on Kiawah Island is only @45 minutes from downtown Charleston. But the ride down its winding historic tree lined streets provide the best mini staycation in town. Thus it is a Luncheon beloved by all.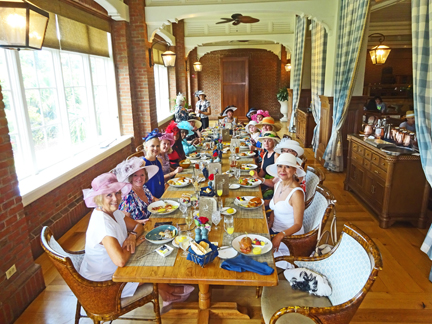 | | |
| --- | --- |
| | |
| | |
| | |
| | |
| | |
| | |
| | |
| | |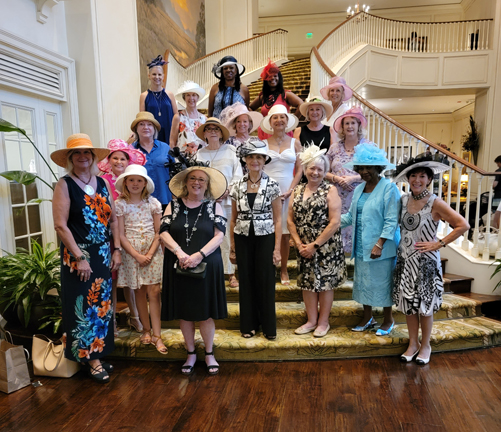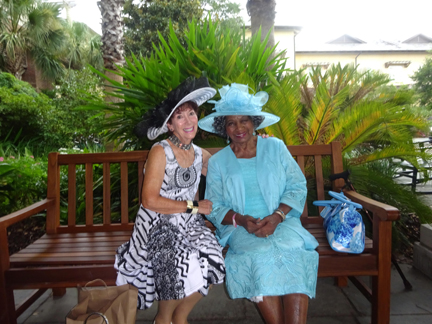 Oh yes, last Saturday was lovely! Always one of my favorite luncheons - great food, service and atmosphere. So glad the thunder storms held off until we left this time around.
Glad "we're back in the saddle."
It was wonderful — the food was great —:the server was efficient and personable — to dine at Jasmine's is always a treat.
We had such a great server I could not leave without leaving a good report for the restaurant food and service. Thank you again for all the work and effort and great planning you put into our great outings.
I had a wonderful time, everything was lovely as always. I can not wait to go back there. Spending time with my Hat sisters is always such a delight. I can not wait until we get together again.
I love the Hat Ladies Luncheon at Kiawah! It's a beautiful venue and the spacious seating allows us to admire all the ladies and their beautiful hats!
I thoroughly enjoyed yesterday, it really never disappoints. Jasmine Porch is one of my favorites. The food was good, our wait staff was excellent. I felt like they (Josh) paid close attention to
our needs and was very responsive to any request. pretty quick. Absolutely no complaints. Such a great group of Ladies to hang with.
Thanks for another outstanding event.