THE HAT LADIES OF CHARLESTON HOSTED THE ANNUAL UN LUNCHEON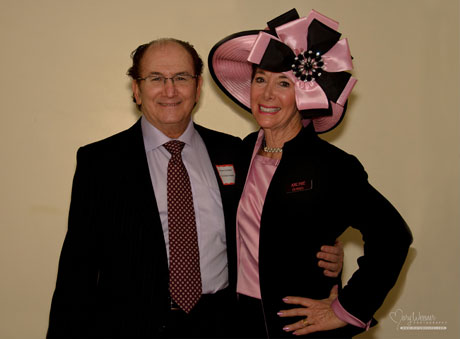 Bernard Grossman of F & M Hats, Archie Burkel, Top Hat of Hat Ladies of Charleston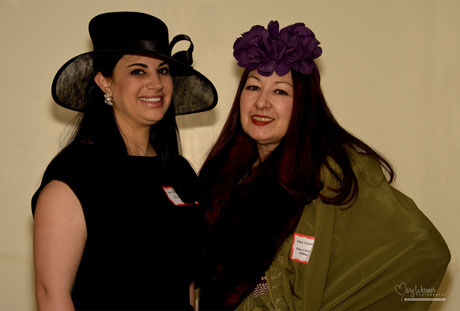 Ms. Isabelle F. Picco, PR Monaco, and Ellen Christine of Ellen Christine Millinery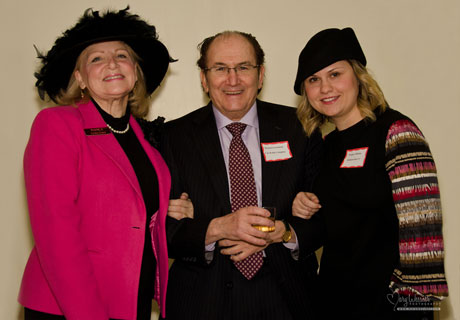 Charleston Hat Lady Nancy Gorlesky, Bernard Grossman, Natalya Nikitina of Bollman Hats
We recently heard from Archie Burkel, the founder of a group called The Hat Ladies. They have 200 members, and they all have one thing in common: They wear Hats, love Hats and want everyone else to wear Hats.
Burkel and her Hat Happy members live in Charleston, South Carolina and are entering their 11th year as Hat Ladies.
This big news is that Burkel and the Hat Ladies hosted the female Ambassadors and Officials to the United Nations at their 2nd Annual Hats of The World Luncheon at the Romanian Mission in New York on January 19th.
Their international guests wore hats that represented their countries, and left wearing a new hat, compliments of Don Rongione, CEO of Bollman Hat Company. The special guests got to leave with traveling hat bags provided by Ryan Seth, CEO of Hats in The Belfry and President of The Headwear Association.
Both Ryan and Jill Hammer of HammerINK PR got to see the excitement on the faces of the the women who attended. Others who attended were Natalya Nikitina and Mary Rosario of Bollman Hat Company, Ellen Colon-Lugo of Ellen Christine Millinery, Bernard Grossman of F & M Hat Company and Evie Evangelous of the Fashion 4 Development Initiative. Judith M. Hats and Millinery Supplies, Lady Diane Hats and Queen of Hats were also sponsors of the event.
If you want to know more about this group (or be a sponsor for the 3rd Annual Hats of The World Luncheon or join their elegant Easter Promenade April 7th) contact Archie at Hatladies@aol.com - http://hatladies.org.