HATPY HOUR
In lieu of our traditional HaTpy Hour, we went, hat and tiara on head, to the movies to see Downton Abbey. ;Stylish and fun in any century!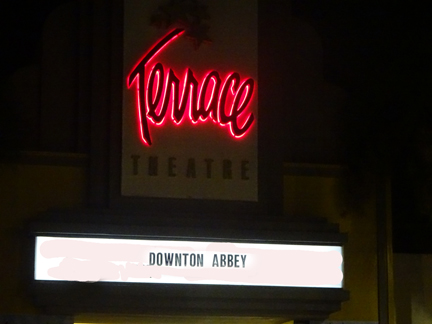 REFLECTIONS:
Archie, what a lovely time we had at the movies!
I truly enjoyed the HaTpy Hour last Friday! What a wonderful group of women you have brought together. I always enjoy meeting and chatting with fellow Hat-sisters. You should be SO proud for bringing people together!