MARCH OF DIMES
Signature Chefs Auction
This year marks the 80th anniversary for The March of Dimes Fundraiser whereby Charleston's most prominent chefs donated their talents to raise money to improve the health of all moms and babies and others donated fabulous packages for Silent and Live Auctions.
It was the first year we were asked to volunteer at this high profile, black-tie Gala. We hope it won't be the last.
Looks like it WONT be our last. We just received this lovely note from the Coordinator: "Archie, March of Dimes is so blessed to have volunteers like The Hat Ladies. What a pleasure you all were to work with! I hope yuou enjoyed the 19th annual Signature Chefs Auction, and we would love to have you all back next year. We raised $328,000 for the health of all moms and babies. Thank you for being a part of that!"
| | |
| --- | --- |
| Susie, Ofelia, Jean | Pat, Mimi, Karen, Ida |
Suzanne, Betsy, Maureen, Jean, Archie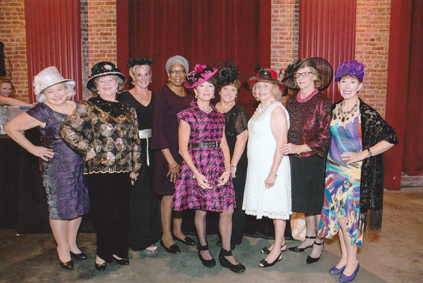 Pat, Susie, Mimi, Ida, Suzanne, Maureen, Jean, Karen, Archie