High Tea at Noon at The Thoroughbred Club of Charleston Place Hotel
Of all the establishments for our monthly Luncheons over the past 19 years, NONE holds more significance, symbolism, and elegance than having High Tea at The Thoroughbred Club of Charleston Place Hotel. This deep and meaningful relationship began in May 2001. The Hat Ladies had not yet begun. Archie Burkel, who was to become "The Top Hat of The Hat Ladies," had @25 names and email addresses of those who expressed a love of and interest in hats when they noticed her wearing her hats around Charleston.
She did not know any of them personally. What she did know was Ladies who love hats of all colors were likely to "do tea." She also knew there was no better place in town to do it than The Thoroughbred Club (then called "The Lobby Lounge.") 18 Ladies who were total strangers to one another answered the call. A few months later, The Hat Ladies of Charleston was officially launched. and the foundation for long lasting friendships between Ladies of all ages and volunteerism thoughout our community was in place.
Ironically a comparable number of Ladies showed up at the recent Tea. They put a hat on their head and left their COVID 19 fears at home. The way they looked and the way they felt proved it was the right decision for them. Here are their pictures; their comments will follow.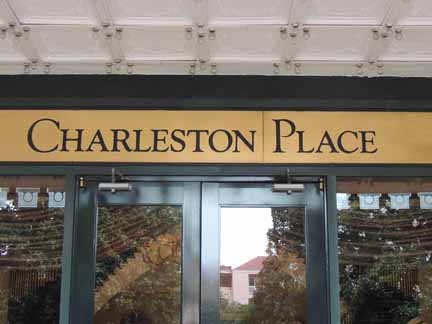 | | |
| --- | --- |
| | Masks were mandatory for entry into the Hotel Lobby. Once inside, the Thoroughbred Club, they could be removed |
| Maureen and Corinne also met as members and also never miss this Event or a chance to see one another | Eileen and Doris, met through The Hat Ladies and were the first to sign up for an Event they LOVE |
| Carolyn is a long time active member. When she says she "enjoyed" an event, it means a LOT | Elinor joined just as the pandemic hit and hasn't missed a hat-pin-ing since |
| Yella w/ Sister Gretchen and niece Saroya. Yella's own daughter (not pictured) came to Tea when six years old; she's now a pharmacist and about to be married.. | Jakki had taken a hiatus from her membership and recently returned--to the delight of everyone, including Jakki |
| Jackie and Rosie are "Memminger Girls" whose friendship was rekindled thanks to The Hat Ladies | Pat decided it was time to throw (some) caution to the wind because this Event was too special to miss, and she knew she "needed" it! |
| Top Hat Archie loves The Hat Ladies as much as she did 19 years ago. (She IS wearing a mask...which matches everything) | Ida is a newer member who has made up for "lost" time with an impressive "record" of volunteerism and attendance at Luncheons |
| Archie welcomes Corinne along with everyone in the room. | Archie greets Mary Jane and Susan (who arrived before entrance pictures taken). Archie and MJ first met at The Thoroughbred Club |
| | |
| | |
| | |
| Rosie, Pat Jackie | |
| Archie and Elinor | Eileen and Doris |
| Sooooo haTpy to be here | Corinne and Maureen |
| Gretchen, Yella, Saroya | Carolyn and Jakki |
| Susan and Mary Jane | Mary Jane |
| Ida and Rosie | Pat and Jackie |