9-1-1 Firemen Silent Walk
This year marked the 5th year in which Firefighters walked from one side of the Ravenel Bridge to the other and back again to honor those heroes who never came home the morning of 9/11/2001. The participants are dressed in full gear and carry the name of a fallen hero they represent.
The Top Hat enthusiastically enlisted the help of her hatsisters and coordinated all other volunteers. Our water station was at the Mt. Pleasant end of the Bridge. We dressed in patriotic red, white, and blue.
Unfortunately full participation was limited because Hurricane Florence was threatening South Carolina. But the Show had to go on, and it did!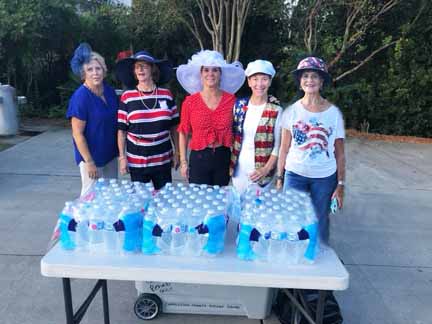 Corinne, Karen, Mimi, Archie, Carolyn are ready to serve those who serve us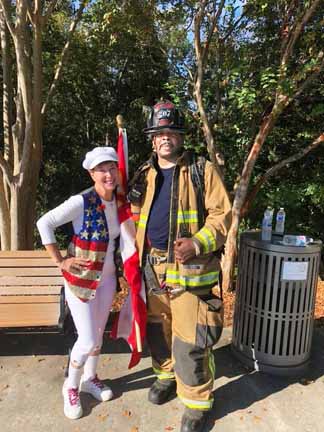 Archie, Coordinator of Volunteers, and Tian Griffieth, Fireman who created this Walk