DAY OF CARING
The Hat Ladies are proud to participate every year in two volunteer activities as part of the National Day of Caring...held to balance the horror of 9-1-1 with the goodness of Americans
After 15 years of practice, our Shows for our respective audiences, were definitely of Academy Award winning quality.
This year our day began bright and early at MEMMINGER ELEMENTARY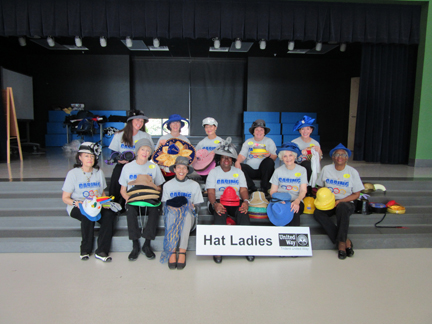 Top Row: Deana, Eileen, Carolyn, Monica, Archie
Bottom Row: Doris, Susan, Dani, Linda, Rosie, Marlene
on to THE CHARLESTON AREA SENIOR CITIZEN CENTER...
....where we once again brought our patriotic program of hats, music, and march to the overflow crowd.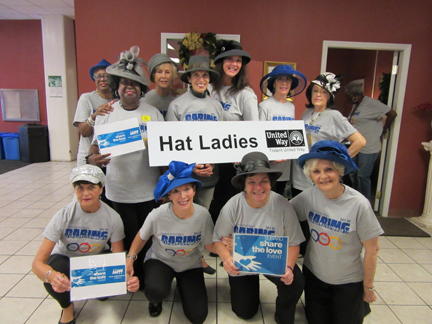 Top Row: Marlene, Linda, Susan, Dani, Deana, Eileen, Doris
Bottom Row: Carolyn, Archie, Monica, Rosie
It was yet another great Day (for those giving AND receiving)!