DAY OF CARING
The Hat Ladies are proud to participate every year in The National Day of Caring since it began in 2001, created to balance the horror of 9-1-1 with the goodness of Americans. We head to:
THE CHARLESTON AREA SENIOR CITIZEN CENTER...
....where we once again brought our patriotic program of hats, music, and march to the overflow crowd. Unfortunately we didn't get any pictures of that crowd, wearing the red, white, and blue hats we brought and waving our flags. It was truly a sight to warm all hearts.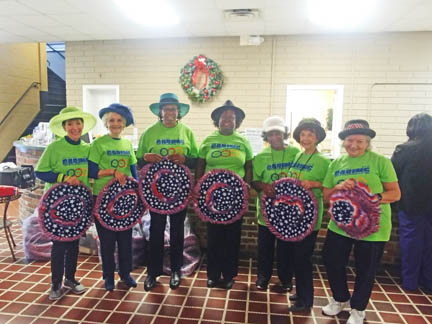 Archie, Rosie, Ida, Linda, Jennie, Jackie, Pat