Honoree
There is little doubt the honors Archie received have come to her via The Hat Ladies. Sometimes it is hard to draw the line between where her individual honors end and recognition for The Hat Ladies begins:
*******
Recipient of The Spotlight Award in memory of Reverend Sharonda Coleman-Singleton, one of the victims of The Mother Emanuel Nine Massacure
Winner of The 2012 Community Catalyst Award, Charleston Magazine
Inclusion in Skirt! Magazine's 25th year Edition as one of 25 women "...who are still kicking down doors and changing the world"
Winner of A Spot Light Award Honoring the Victims of The Mother Emanuel Massacre
Click HERE for details
Featured in Charleston Women Winter 2022-23
Click HERE for article
Featured in Fall 2018 issue of Charleston InsideOut
Click HERE for article
Featured in Skirt! Magazines' August 2018 "Age is Just a Number" issue
Click HERE for article
Selected as a "Everyday Hero" in series by Carolyn Murray, WCBD/CBS Anchor:
Click on following link:
http://counton2.com/2017/05/26/everyday-heroes-the-hat-ladies-of-charleston/
Selected as one of the 100 Empowering Women of Sigma Delta Tau Sorority
click HERE for article
James Island Community Education Citizen Leadership Award
click HERE for Photos
The Director wrote: It was great seeing you and the other representatives of the Hat Ladies at the Community Banquet. It was our honor to recognize such a deserving group, and thanks for all that you do.
Judge of Firefighters for Animal Society Calendar (Fundraiser)
Celebrity Waiter for Trident Literacy Association
Founding Member of Fashion Group International
Featured on "Faves" in Charleston Magazine; click HERE for article
Recipient of 2012 Community Catalyst Award sponsored by Charleston Magazine
Recipient of 2011 Woman of Distinction Award by Girl Scouts of Eastern South Carolina
click HERE for Photos
Featured on News Makers with Carolyn Murray, WCBD Anchor
Hat Life, The Leading Headwear Resource: Hat Lady Honoree: Archie Burkel and Hat Groups: The Hat Ladies of Charleston
click HERE for article
Winner of The Charleston Regional Business Journal's Influential Women in Business Award 2008 established to"...recognize local women who have demonstrated professional excellence and leadership in their careers and community service;" Volunteer Category
Recipient of Knights of Columbus, Charleston Chapter, 2007-2008 Charity Award
Featured in digital short film documentary, "Meet The Hat Ladies of Charleston" by Wylllie O'Hagan
Featured in November Skirt! 2007 as part of Secret Lives series, www.skirtmag.com (photo and article above)
Featured on NBC Today Show, "America The Beautiful," Charleston, SC
Nominee for The Jefferson Award, "established in 1973 to honor people for their achievements and contributions through public and community service."
Interviewed by Bill Blass Marketing Director as a fashion maven
Chosen as one of the ten "Women of the Year" by "Skirt! Magazine," www.skirtmag.com
Chosen as photo and story for South Carolina 24/7
The Hat Ladies featured on the front page of The Chicago Tribune, June 2006
Had an "Archie" Doll patterned and named after her by "Cloth Art Dolls," www.cindysowers.com
Appeared on the front page of The Chicago Tribune, November 2004
Blogs
Interview with Mackenzie Image Consulting (click HERE for article)
Cover and lead article in Women With Know How eMagazine, June 2009 edition, www.womenwithknowhow.com
Feature article on cindysowersblogspot.com (click HERE for article)
Essay selected for inclusion in Protogenia's Diary - Outrageously Successful Women Share Stories and Insights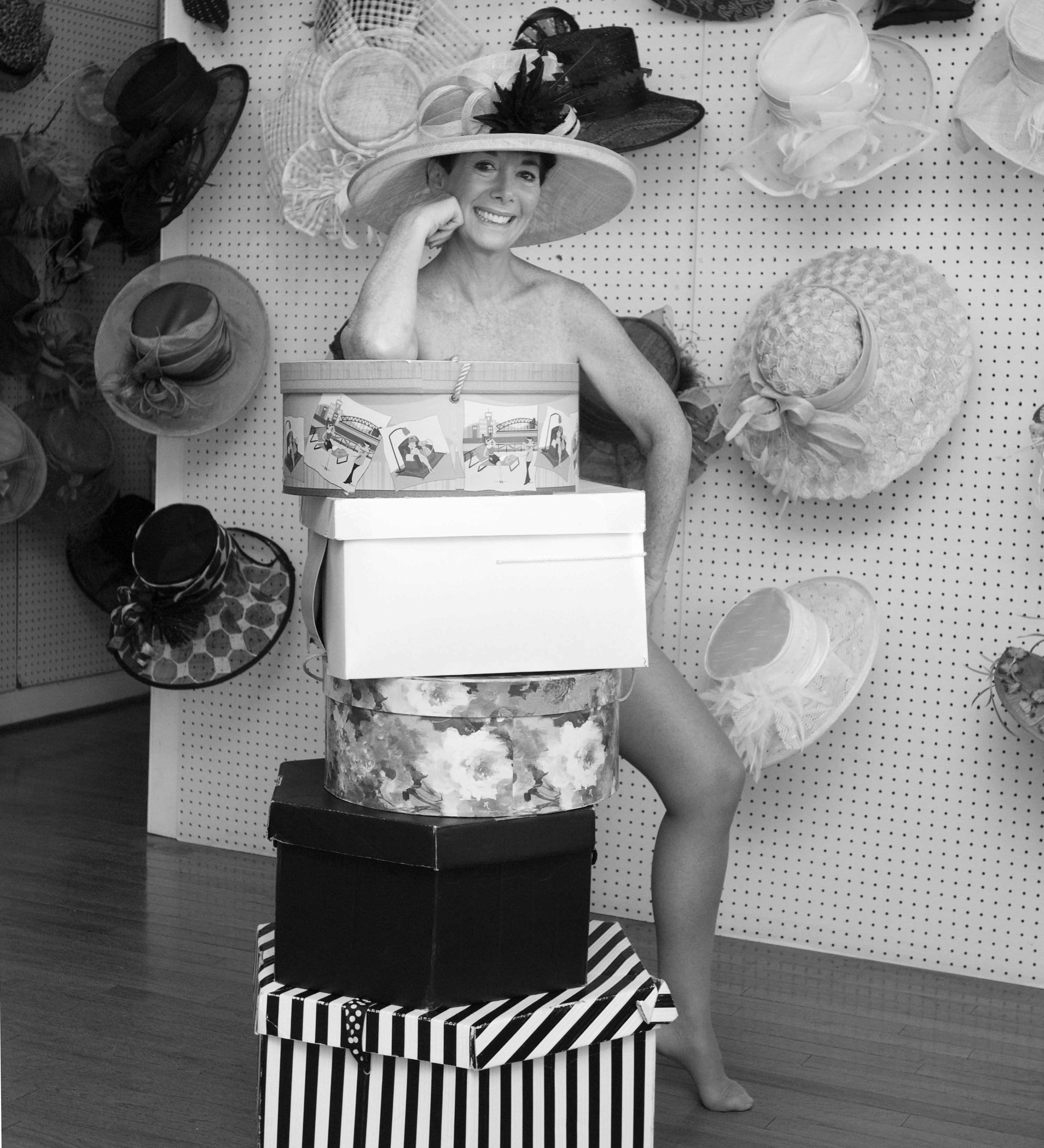 from Skirt! Magazine "Secret Lives" featurePhoto by Leigh Webber, www.LTWebber.com; (click HERE for article)