INTRODUCING The Hat Ladies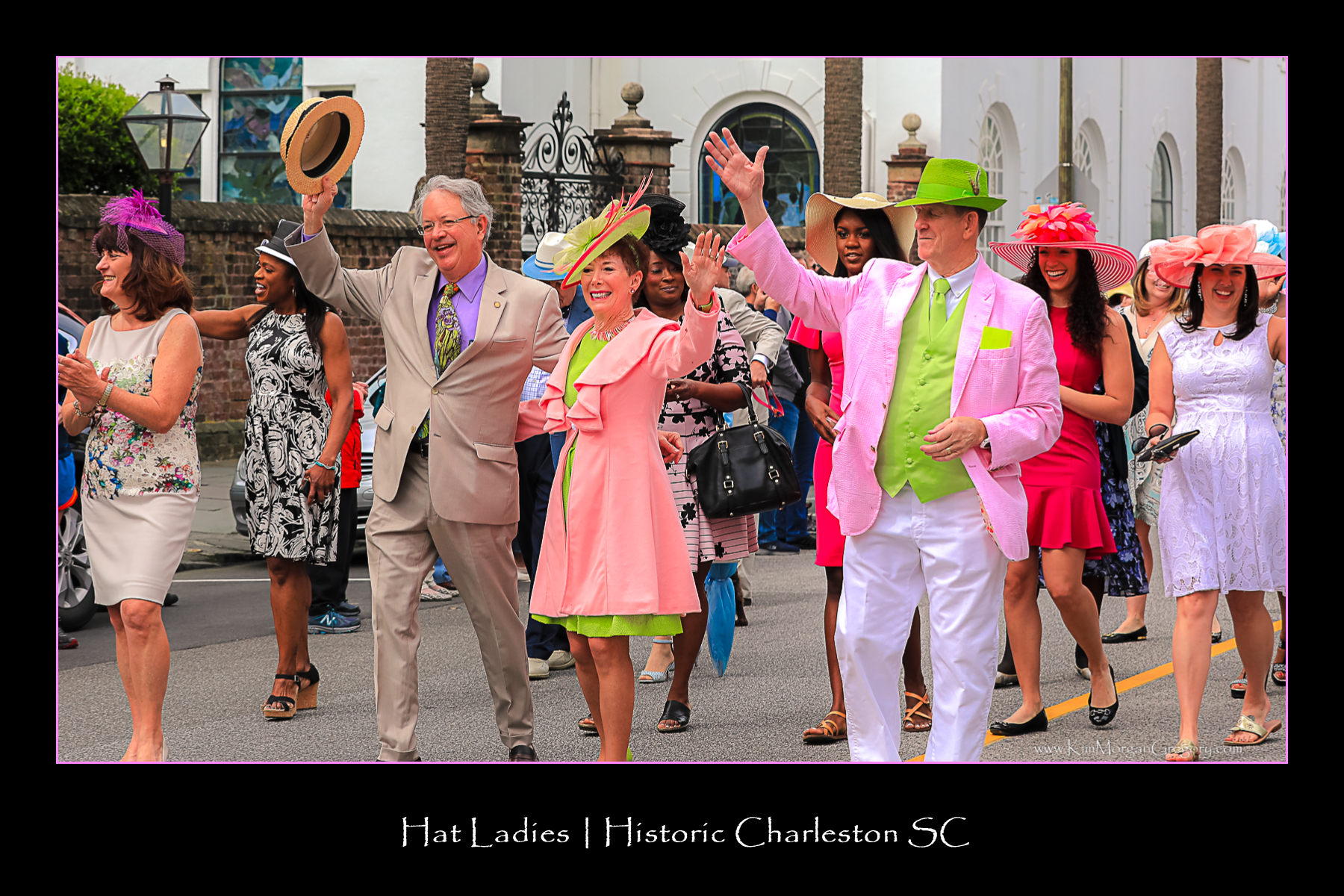 L-R:: Mrs. Tecklenburg, Carolyn Murray (Anchor WCBD), Mayor Tecklenburg, Top Hat Archie and John Burkel
Photo by Kim Morgan Gregory; click on photo for all photos
WHO? The Hat Ladies of Charleston, under the leadership of Top Hat, Archie Burkel
WHAT? Ladies of all ages who love hats of all colors who formed a stylish brigade of volunteers making a difference in their lives and their community. We are not affiliated with any other hat group nor do we make or sell hats. We wear them....
"WEAR?" The Hat Ladies was created because:
Ladies do not always have confidence to be the only one

wearing

a hat
Ladies do not always feel they have occasions to

wear

a hat
We WEAR our hats of all colors in a spirit of camaraderie and community service.
HOW? Every hat loving, kind hearted female is invited to toss her hat in the ring as a member, member at large, or form a chapter in her community. Click on Join The Hat Ladies for details.
WHY? If only ONE WORD could be used to promote hat wearing, that word is "FUN." No other accessory has such power to express individuality. No other accessory is as much "FUN."
READ ON! Click on the Logo
Copyright ©2002 The Hat Ladies of CharlestonSM. All rights reserved.